The Top 5 Social Media Networks to Promote your Business on
Are you looking for the best social media network to give you the greatest ROI?
Are you overwhelmed by the numerous social media platforms on the market?
Do you want to engage with the right audience and meet your social media goals?
If you answered YES to any of these questions, keep reading for tactics and industry insights to help you promote your business on social media.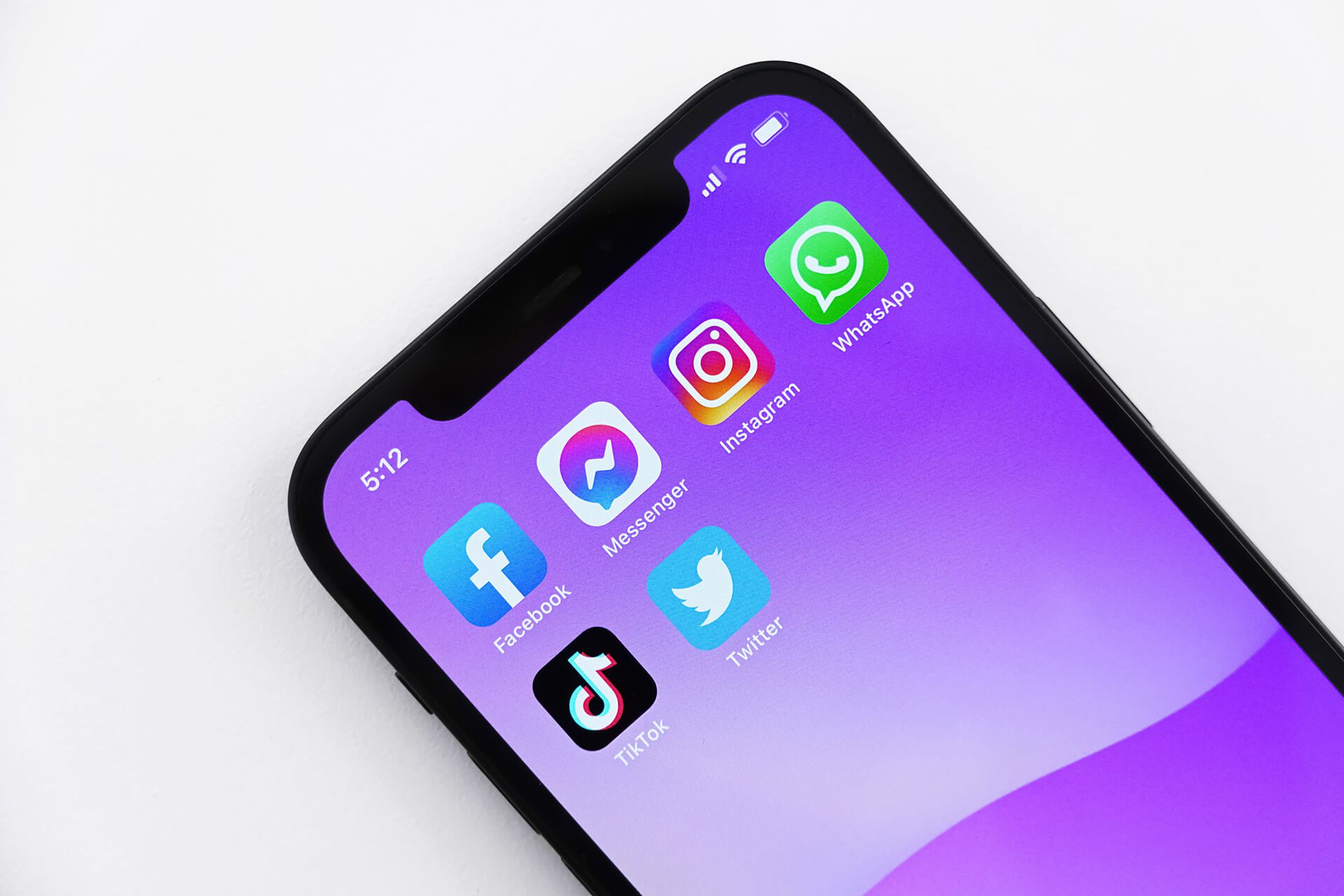 Did you know there are over 65 social media networks in the world? For a new business owner, it can be intimidating to navigate all the plethora of social media networks as you search for the one that's most relevant for your business. In this article, we share the top five social media platforms to prioritise and pros and cons of using each one.
Facebook is the largest social media network with over 2.9 billion monthly users. Facebook is also the number one network of choice for any small business owner. The platform is continuously evolving to cater to businesses (especially small, local businesses) by making segmentation and ad placement effective for anyone seeking to advertise on it.
Pros
It has the advantage of time. Facebook has been around since 2004, because of this, there are very few people who don't have accounts on this platform, which means your target audience is available and ready.
Facebook provides a comprehensive analysis of advertising and audience profiles. On the Meta Business Manager, these insights are readily available to business owners.
Meta (formerly known as Facebook Inc.) houses Instagram, Whatsapp, and Telegram. This means you can easily connect across the four platforms.
Cons
Facebook reduces reach for business pages. This is mainly because of changing algorithms. You'll need to incorporate paid advertising to bring more eyes to your business.
It takes a bit longer to see results and grow your audience. Facebook's detailed page insights take time to gather, but it is worth the wait.
Limited search engine optimization (SEO) – your Facebook business page will be indexed at or near the top of Google search results, but that's it.
Instagram is a multimedia social platform with over 2 billion monthly users. It grew in popularity because of the usage of filtered photos among its users. Although it's highly visual, it's not just restricted to product-based businesses. Service-based businesses can also find their voice on it.
There are different types of video content you can use on this platform. Feed videos take 10 minutes, stories are 15 seconds each and last for 24 hours, reels are between 15 and 60 seconds and Instagram Live goes up to 4 hours.
Pros
It's an ideal platform for visual-centred businesses. Images and videos are popular content types to share on this platform.
Reach a younger demographic — this platform is most popular among This network is popular with younger audiences, particularly between the 25-34 and 18-24 age brackets.
Instagram has built-in ecommerce options, making it seamless for users to go from scrolling through your content to making a purchase on your website.
Cons
It's a busy platform. Due to a high volume of users and multimedia content, it can be difficult for businesses to stand out. Posting alone won't guarantee followers. Make sure you combine an engagement and paid strategy with your content to maximise results.
Instagram's algorithm is constantly changing. To stay relevant, it's important for business owners to continuously educate themselves on platform changes or work with a trusted digital expert to manage and improve your Instagram content.
You can't limit direct messages on Instagram Business accounts. Although you might prefer for customers to call or email you, you can't turn off Instagram direct messages for your business account. Investing in social media management software that helps you streamline and respond to customer messages can make this process easier.
Most Twitter users love this network for its real-time updates. It's best for entertainment, news, sports, and politics. However, business owners can also leverage this platform as an effective customer service network for real-time feedback. It has 400 Million monthly users and has restrictions on the number of characters one can use in each post, ensuring tweets (the name for Twitter posts) are always to the point.
Pros
Twitter is the perfect social media network for regularly publishing original content in different formats: text, GIF, video, and photos.
You can easily find customer insights, competitor news, and relevant industry conversations by searching through hashtags and mentions.
You can directly engage followers and customers by mentioning their handles (the name of their Twitter accounts) in your tweets or re-tweeting (re-sharing) posts that mention your business.
Cons
To effectively use Twitter and build engagement, businesses will need to tweet multiple times per day.

Unlike Instagram, Twitter isn't optimised for e-commerce businesses that want to leverage social media to boost sales.

Everything is public. For good or bad, your interactions with customers are publicised. Twitter is also a popular platform for customers to air their grievances.
How to respond to negative feedback online →
When it was launched in 2003, LinkedIn was just a job search engine. However, it has since grown to become the best networking platform where professionals connect, share content and build their individual professional brands. It has also become a place for businesses to establish thought leadership in their industries.
The criterion used mostly by businesses on LinkedIn is to provide evergreen content as well as contribute to ongoing conversations among target audiences.
Pros
This is the best platform to recruit talent.
This is a great platform to connect with professionals, industry leaders, and experts in different fields.
LinkedIn allows you to gain valuable data on your target audience.
Cons
It is numerically negligible compared to other platforms. The number of users on this platform is not as high as that of the others.
It takes time to build connections on LinkedIn and for a business to be considered an authority in a specific industry.
There are a lot of spam messages on LinkedIn.
Google is the most visited website in the world. It is, therefore, critical to have a Google Business Profile (formerly known as Google My Business) registered with them.
A Google Business Profile is a free business listing from Google. In it, you get to upload photos of your business, business details, location, service, and product. These will help drive traffic to your page or website whenever users search on Google Search, Google Maps, and Google Shopping
Pros
Listing your business on Google Business Profile increases your business visibility.
Once a business is listed, Google reviews build credibility and trust.
It makes it easy for customers to do business with you since they can easily contact you through Google.
Cons
This listing is designed for businesses with a physical location, a factor that puts purely-online businesses at a disadvantage.
Ready to grow your business on social media? Click here to get matched with a digital expert and learn how to leverage any of the social media platforms listed above.